I recently bought a Solidoodle 2 3D printer.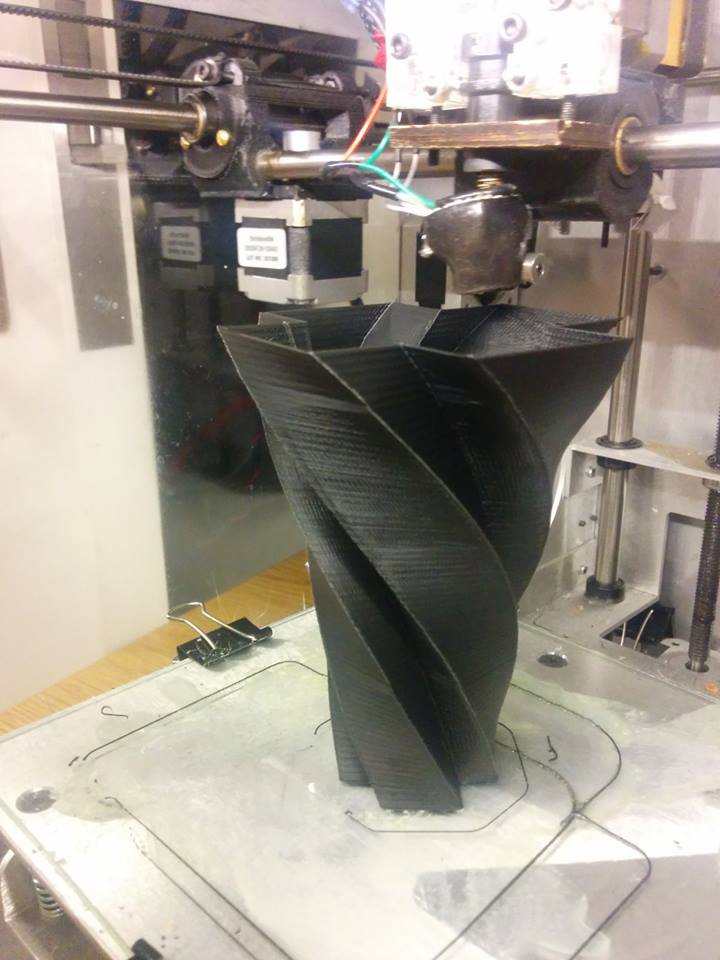 Printing
3D Models
Some of the models I've made are available on Thingiverse.
Customizations
Walls
I superglued small neodymium magnets to 12" by 12" by 1/16" lexan sheets to build removable walls for the printer.
Adding these walls substantially reduced warping, improving the print quality.
Base Plate
The regular baseplate is not sufficiently flat to prevent warping. I use a 6" by 6" by 1/4" glass sheet clipped onto the metal baseplate. Aluminum foil (between the baseplate and the glass sheet) is used to keep the bed flat and level.
I use either multiple layers of hairspray or an ABS/Acetone slurry as the binding agent.