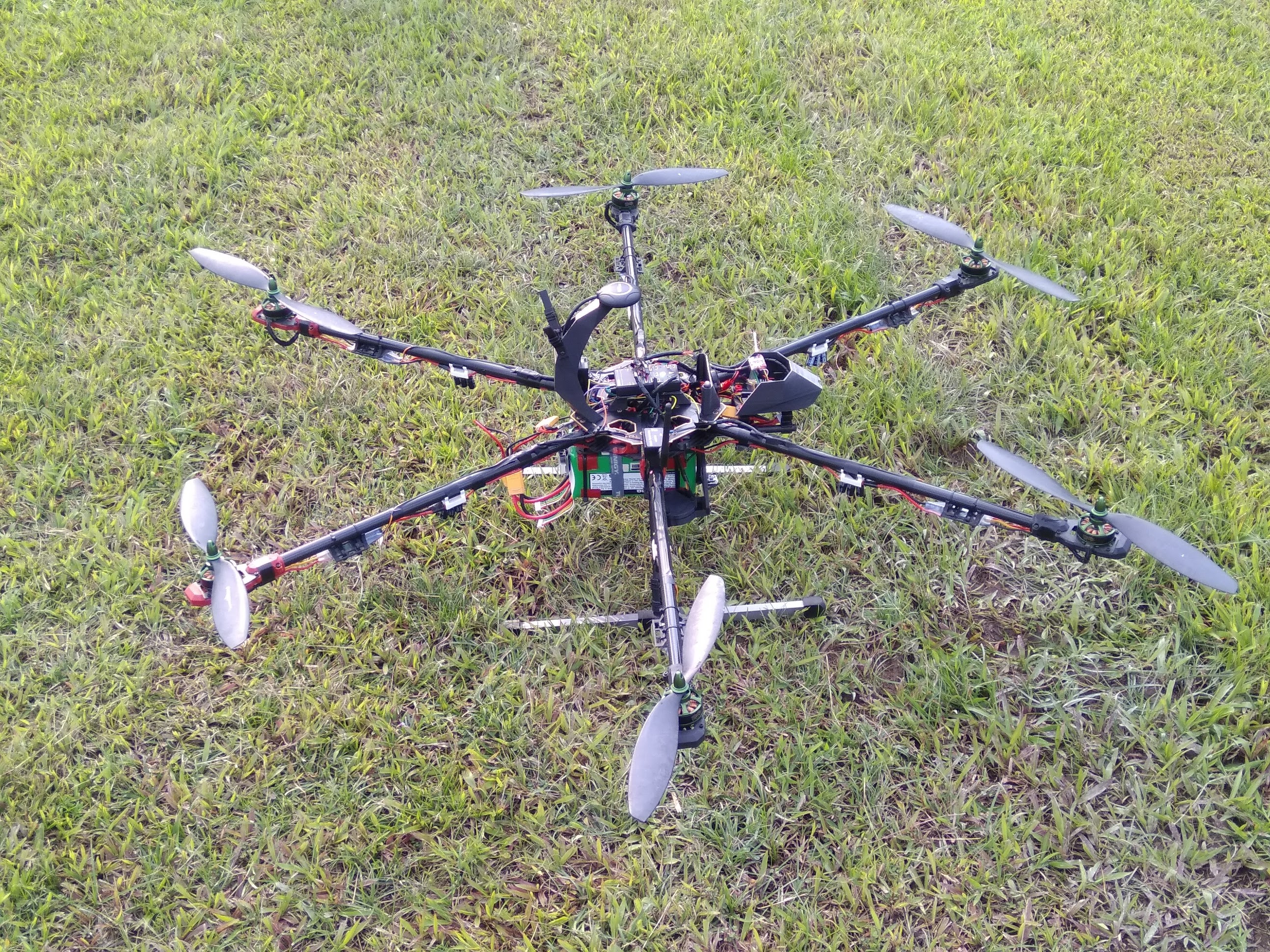 1010-class Hexacopter
While working in Singapore, I built a large hexacopter. The motor-to-motor span is 1010mm (~3'), with six 15" propellers. It was huge, with an all-up weight of 3.3kg (~7 lbs). (Once I dig up some old photos, I'll write about the design decisions involved in making such a large drone.)
One of the crucial parts of the design is the battery mounting caddy. The drone uses 2x Turnigy 4S 10,000 mAh batteries that weight a total of about 900g (~2 lbs).
The initial design slung the batteries on the accessory mounting rails under the modified Tarot frames. The holder is printed from ABS plastic.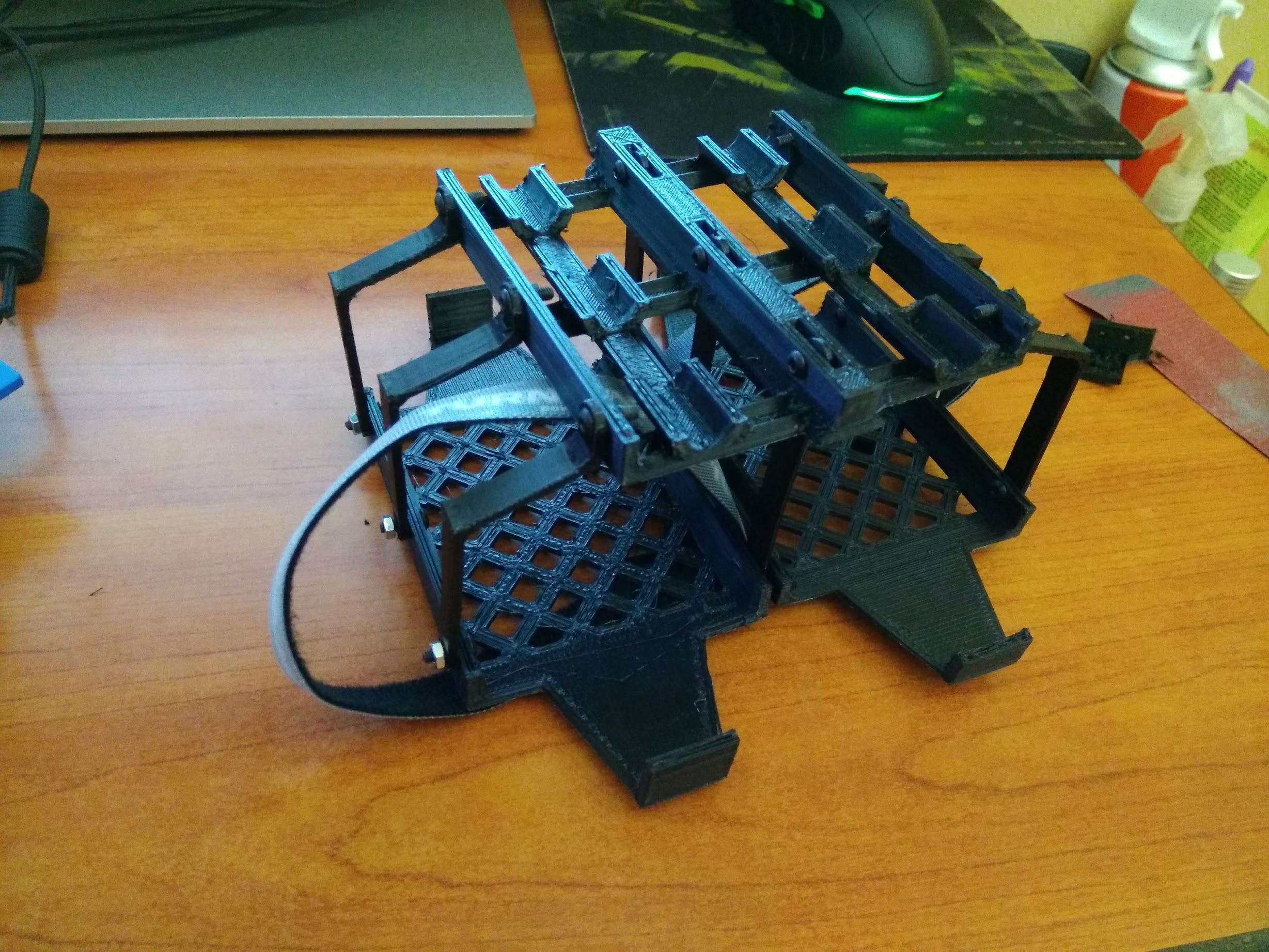 The twin battery holders.
This was the first time that I ever 3d-printed drone parts, and it shows. The part looks very fragile. The first time I flew it, this happened:
First test flight. Wobbling is because the stabilizing PID controller was not yet tuned.
As you can imagine, this design was utterly unsuitable for flight. The eventual solution required building the battery holder and landing gear together. I started graduate school before I could shoot any video of the drone flying; now the drone chassis serves as a wall decoration.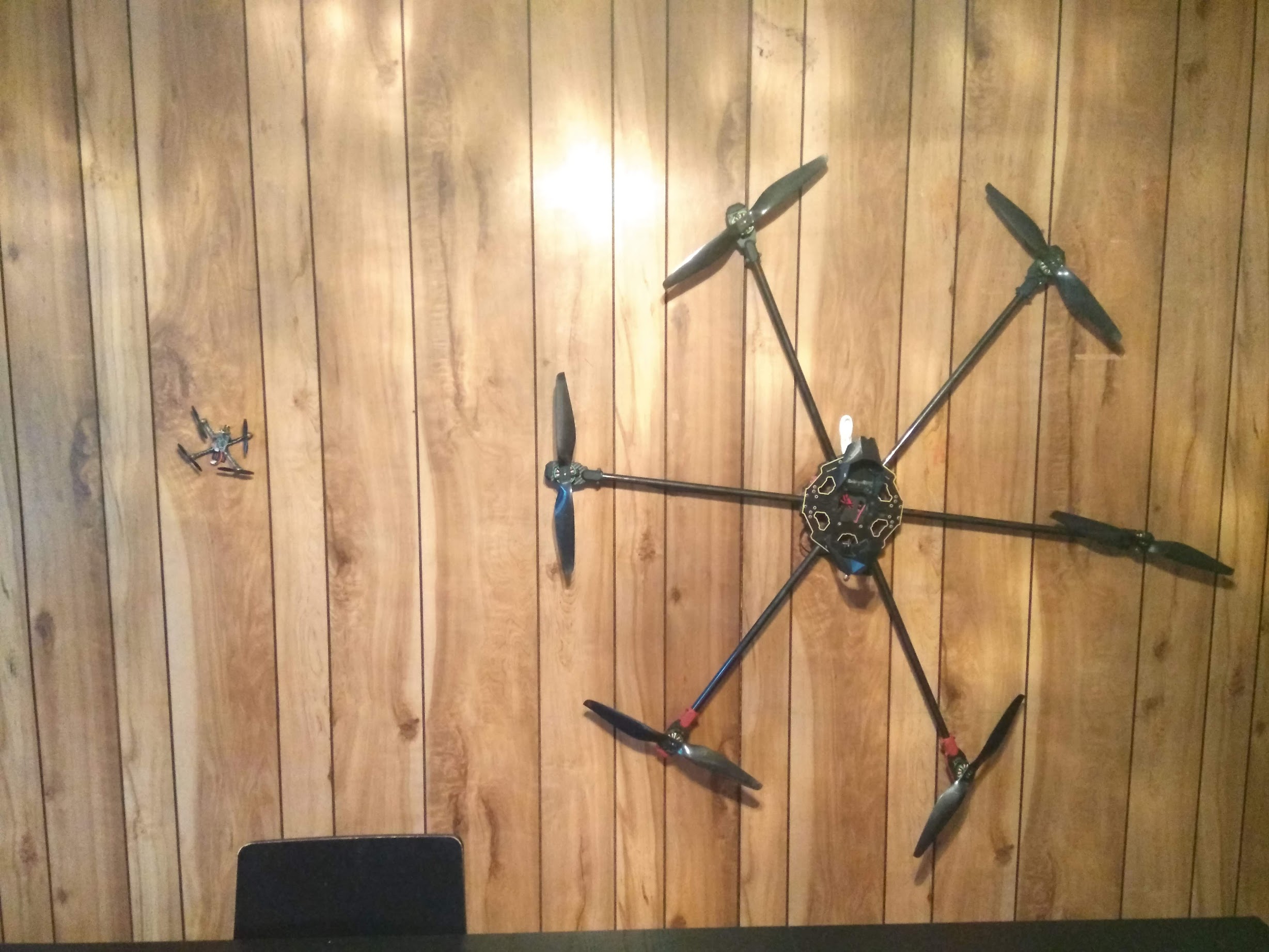 Drone chassis as a wall decoration, next to a 90mm drone for scale.